Over the past five years, Speakout Africa Organisation has continued to hold its flagship program across correctional facilities in Nigeria. Period poverty for incarcerated women cuts across SDGs, 3: good health and well-being, 6: clean water and sanitation, 10: reduced inequalities, and 16: peace, justice & strong institutions. Such an important social problem should be given the attention it requires.
Access to sanitary pads is a basic need of every girl and woman all over the globe. However, for women in correctional facilities in Nigeria, menstrual hygiene is a luxury because of limited access to sanitary pads and hygiene products. Poor menstrual hygiene can lead to many issues, such as fungal or bacterial infections of the reproductive tract and the urinary tract, as well as irritation of the skin which causes discomfort and can possibly result in dermatitis. Beyond the medical implication, lack of access to sanitary products could lead to low self-esteem and other mental health challenges.
On 26th March 2022, Speak Out Africa Organization visited the Female Custodial Facility, Kirikiri, Lagos State for the fifth edition of #LetItFlow. During our visit, we presented medical supplies, sanitary pads, and antiseptic soap to the female inmates. We also donated baby milk, baby food, and diapers for the infants of the inmates.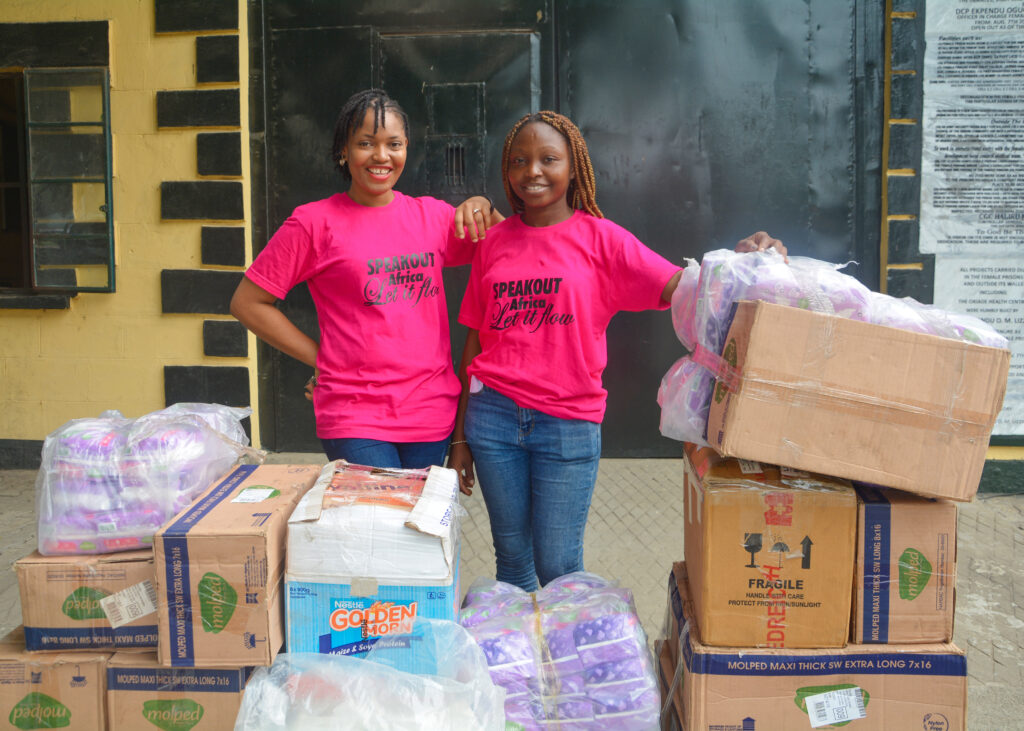 Through this donation, over 215 female inmates and some infants at the facility will be catered to for the next few months as it relates to menstrual hygiene, medical care, and feeding. This will go a long way in improving health care and menstrual hygiene for the recipients which positively impacts goals 3 and 6 of the SDGs – Good Health and Well-being, and Clean Water and Sanitation.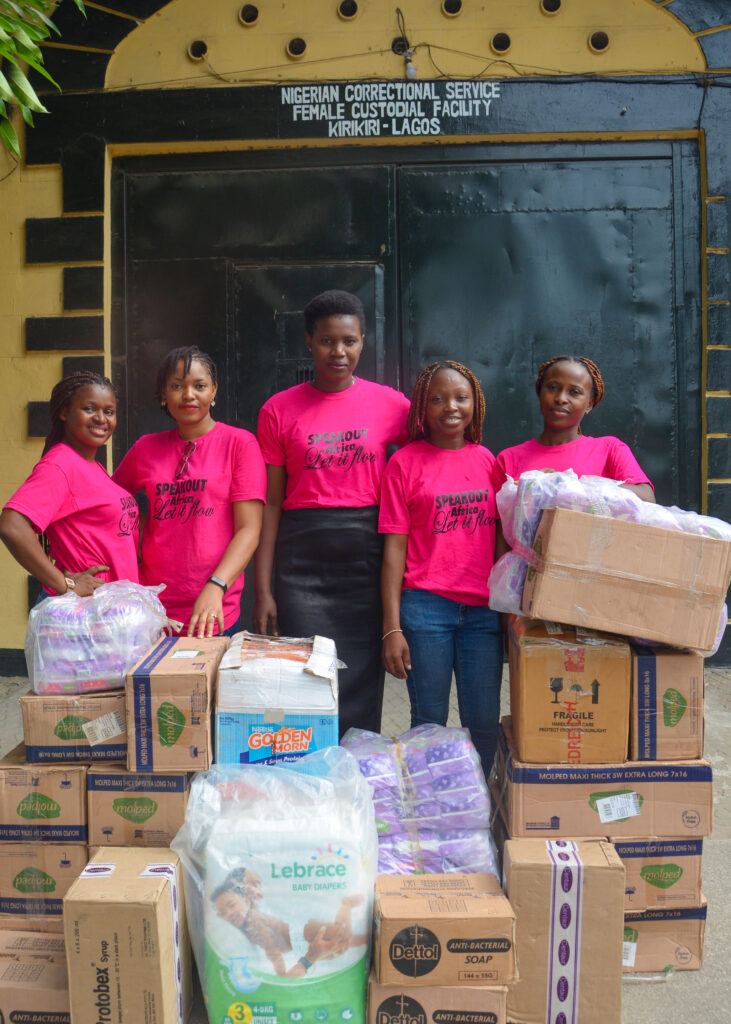 We are committed to ensuring quality health care and reduce inequality for people in prisons. Join us tour other facilities in Nigeria. For further enquires, contact us on info@speakoutafrica.org.