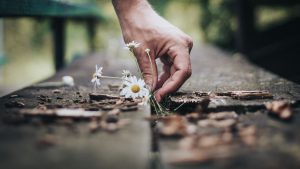 I sat by the curb
My head buried in tears and apparent shame?
I had watched as your car pulled away from the driveway
Tears rolled as the dust you left behind settled
I shivered albeit the sun knowing this was going to be the last
The fragrance of your perfume hung heavily in our room
Though it can scarcely be described as ours now.
It hurts that I couldn't stop you
You had found another to love you said
I pray he loves you more than I ever did
And give you all I could never offer you.
~Hadassah O~
Photo by 
ALP STUDIO
 on 
Unsplash